The Art Room is a happy place to learn. A range of activities and events are organised, to encourage students to be both engaged and entertained. This includes participation in art competitions, gallery visits, art exhibitions and ECA programmes.
Students in senior forms further develop an understanding of creative processes, as well as different disciplines in the visual arts. All artworks are made and interpreted within social and cultural contexts and may be regarded as texts or commentaries that reflect history, tradition, and innovation.
We also provide art programmes outside of school hours. After school lessons programmes are open for all students. These programmes include, but are not limited by: Computer Graphic Course, Classical Drawing Class and Graphic Design Course. Student artwork is displayed, with an art exhibition taking place annually.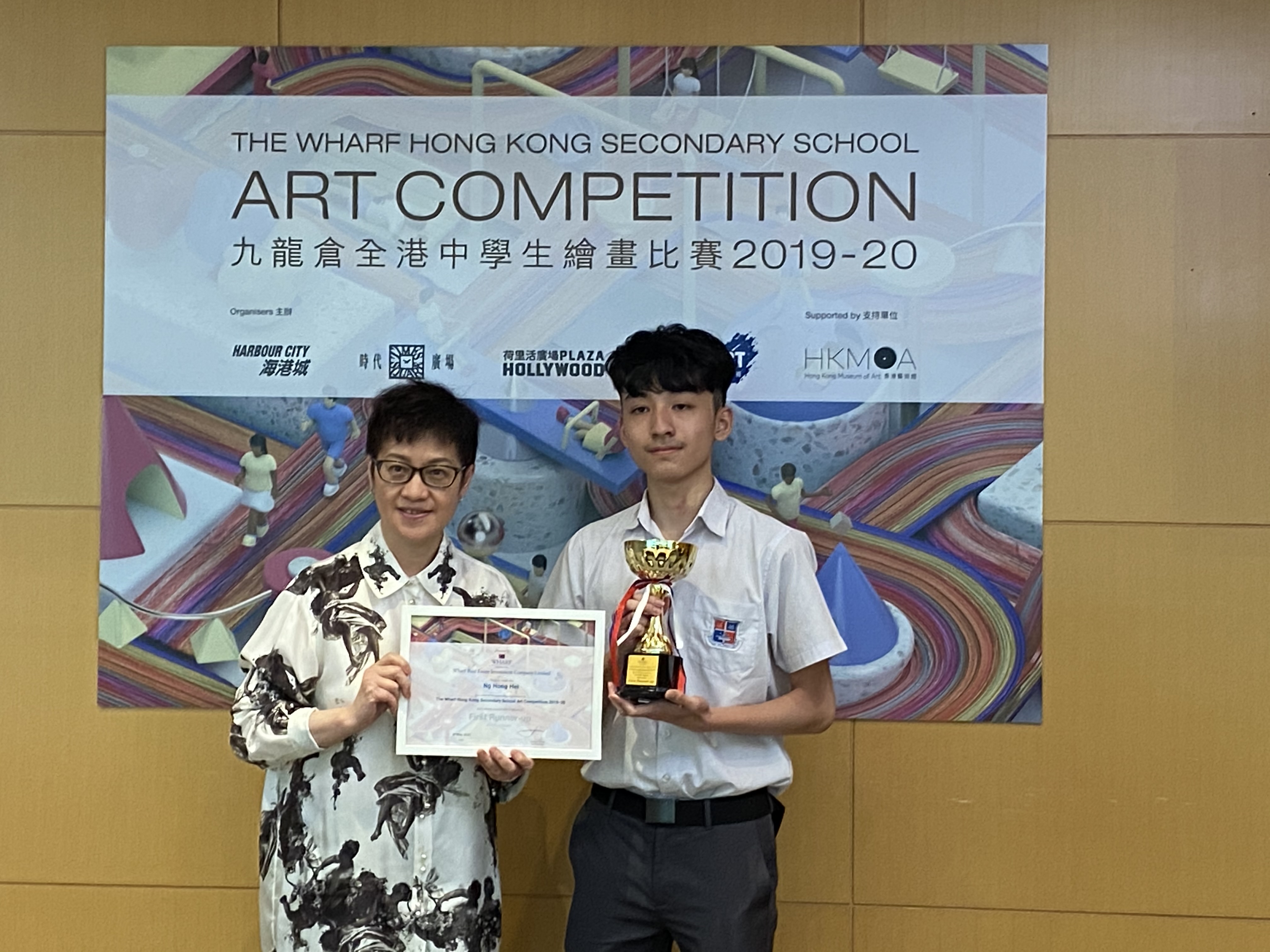 The First Runner-up 6G Ng Hon Hei
Our F.4 and F.6 students participated in "The Wharf Hong Kong Secondary School Art Exhibition 2019-2020" which was organized by The Wharf Real Estate Investment Company Limited. Jerry Ng Hong Hei of 6G received the First runner-up and Chung Lok In of 4B received a Merit award. Congratulations to both of them!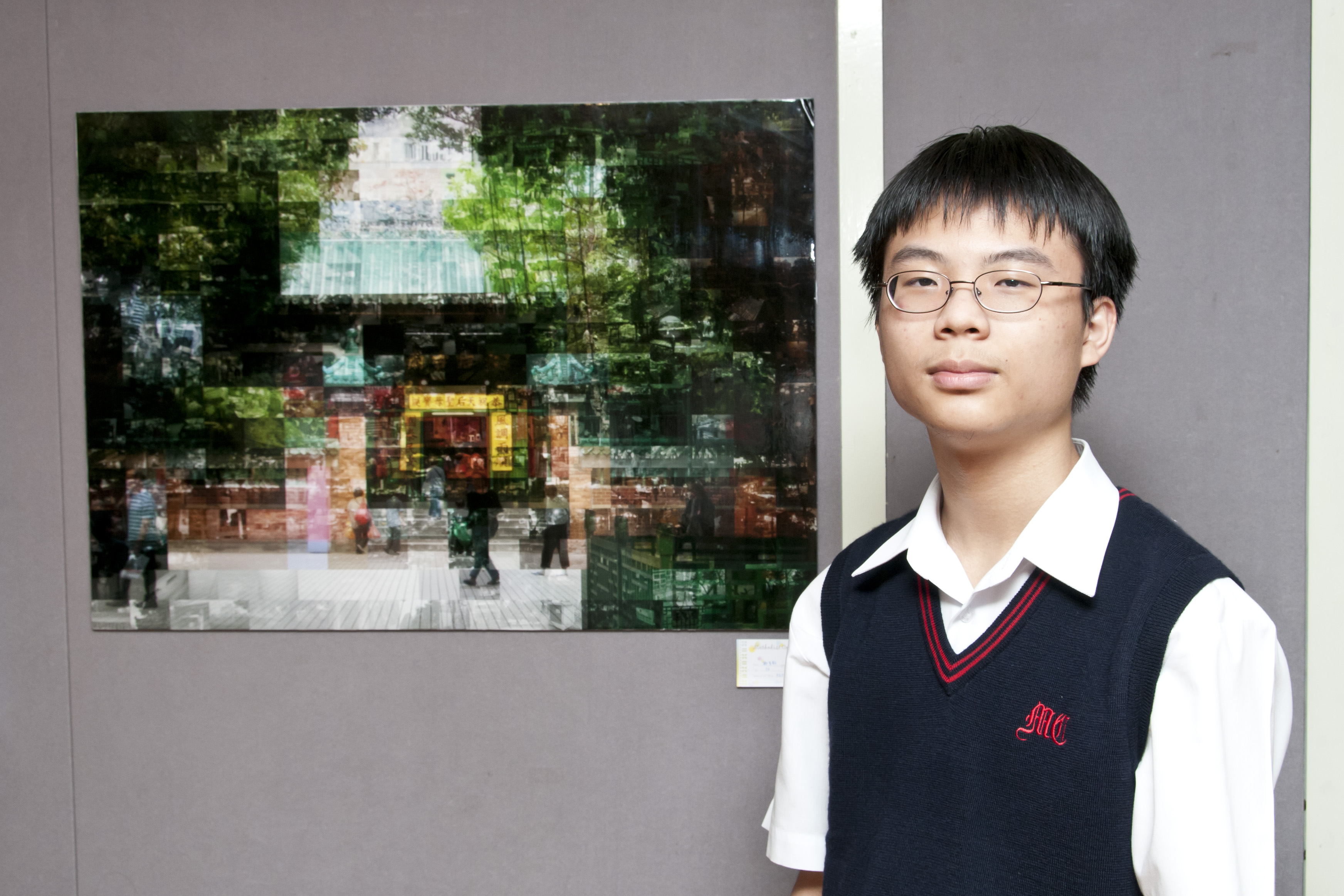 "Tin Hau Temple"
6B Belo Tse (Class of 2012) participated in "The Sovereign Art Foundation Pacsafe Schools Prize 2012" and was selected into the top 20 finalists. His work was also collected by "The Sovereign Art Foundation" . The yearly competition aims to celebrate the importance of art in the education system and tries to celebrate the quality of art that can be produced by young students in Hong Kong.
Outstanding Student Artists & Finalists of OSA Award 2015
方芷梁FANG Zhi Liang was selected Outstanding Student Artists of 2015- Finalist
The Outstanding Students Artist Award of Hong Kong (OSA Award) was established in 2015.
Campus Beautification
Mural Painting
The mural is about the idea of the founding of Methodist College. Led by young artist Miss Cheng Kit Yu (Class of 2013), whose helping hands enabled our students to paint the mural in 2018.

Developing a Close Link with Society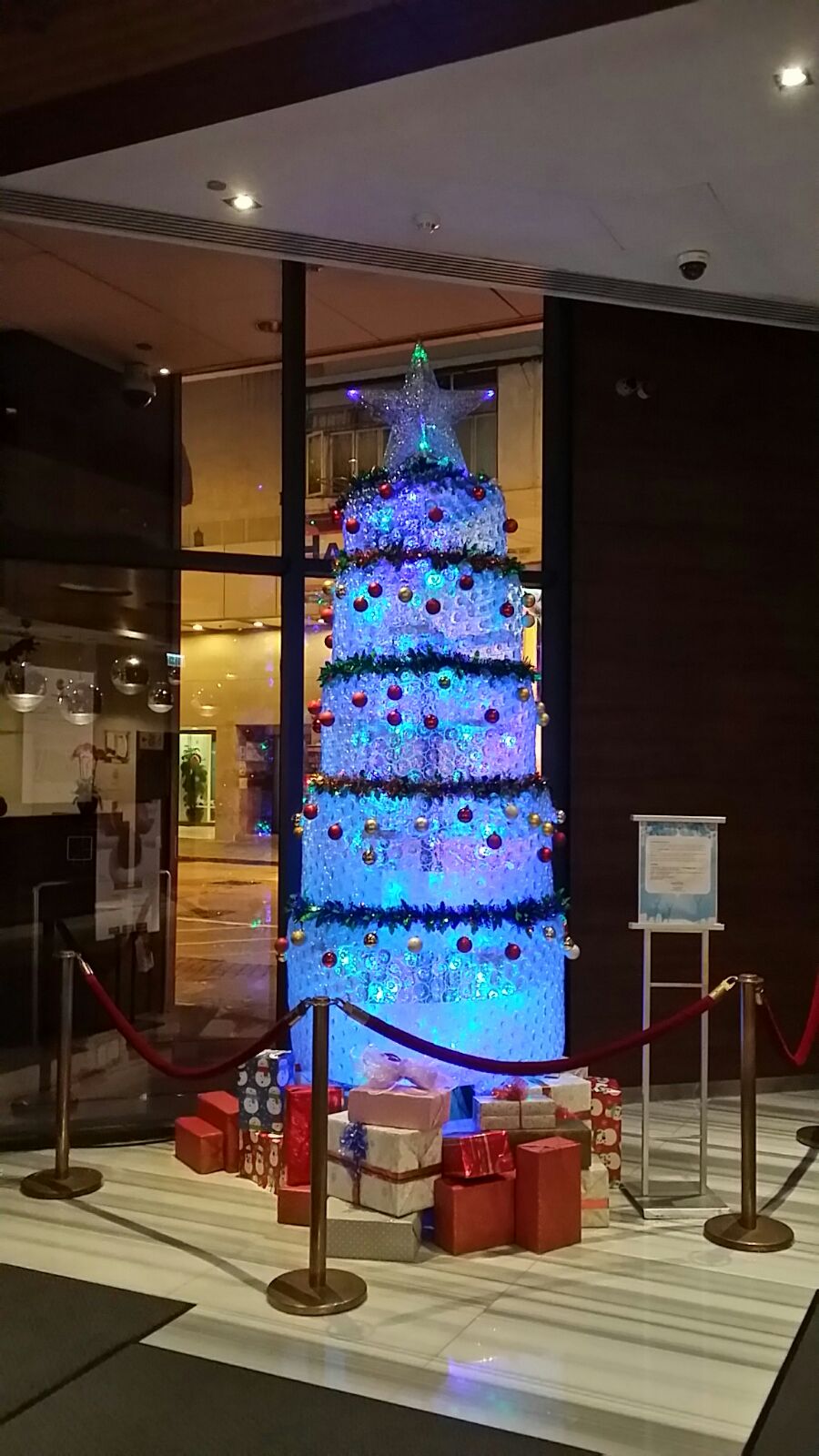 2017 Christmas Tree decoration invited by Novotel Hotel
5G Charlotte Law Yee Ching (Class of 2018), whose artwork was adopted for the Christmas Tree in the Ground Floor Lobby of the Novotel Hotel, in Yau Ma Tei.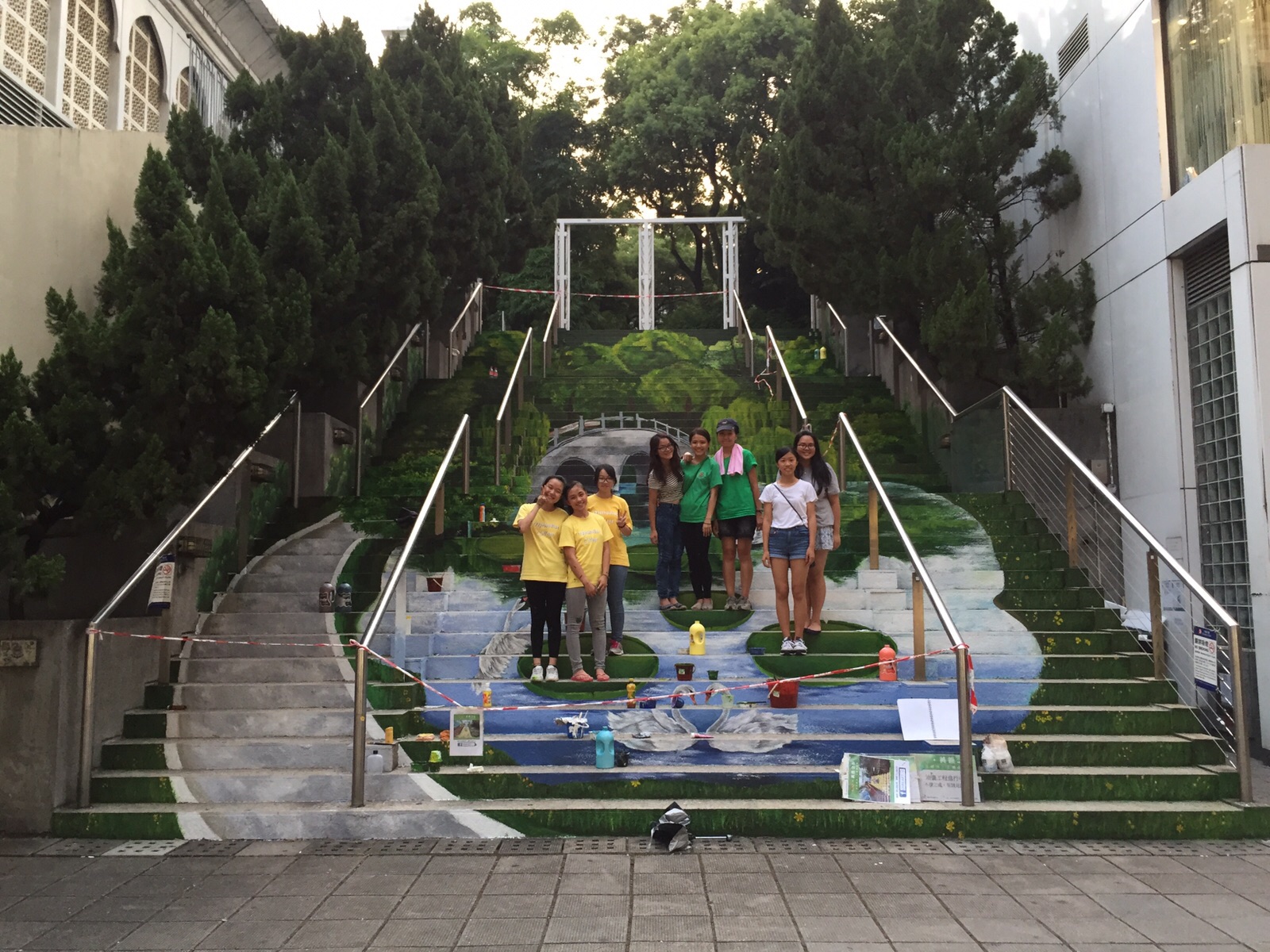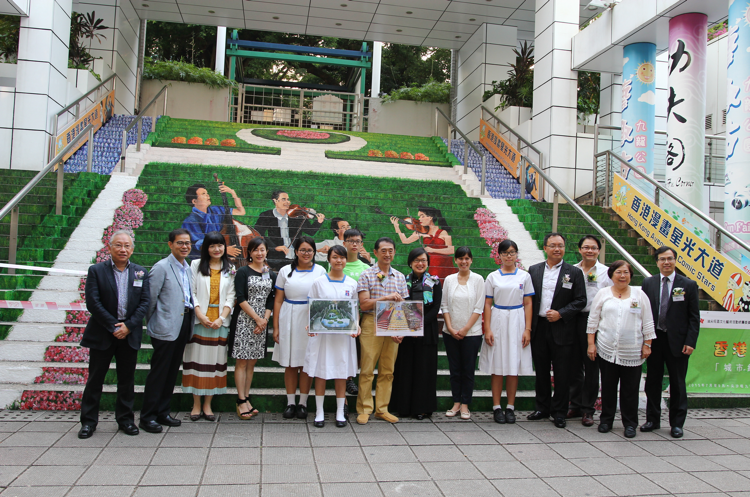 2015 THE PROJECT: BEAUTIFUL HONG KONG
Funded by the Yau Tsim Mong District Council (油尖旺區議會)and Home Affairs Bureau(民政事務局), and led by the artist Mr. Wong Yuk Fai and his team "Art Dreamers", the project"Beautiful Hong Kong" (香港美善之都) was successfully launched in the summer.
Six primary and secondary schools from Yau Tsim Mong District joined this project. Our students Lo Sze Ching (6B), Yep Pui Lam (5W), Ho Sum Yi (5B), Li Wai Suet (3W), Li Lok Chi (3W), Li Wing Tung (3R) and Lieu Kaixian Ryan (3R) joined the scheme, to explore their creativity by turning ordinary staircases into a colourful canvas at Kowloon Park during the summer holiday.
Led by ART DREAMERS student artists Mandy Cheng Kit Yu and Denise Yeung Tsz Ching, our alumni who graduated in 2013, whose helping hands enabled our students to experience the fun of art.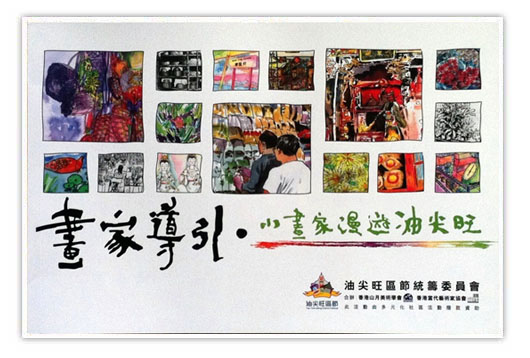 2011 Gate Painting in Fruit Market
城市生態24小時 - 油麻地果欄
2011 上海術公共藝術計劃
2011 畫家導引小畫家美化油尖旺活動