Introduction
The Music Department offers a curriculum which aims to cultivate students' interest in learning music, enriching students' aesthetic sense and creativity. Lessons involve continuous practice of music appreciation, singing and instrumental performance. Students will also be contributing in creating and composing their own pieces,both individually or in groups.
Curriculum and the use of technology
Highlight of Learning Activities
Technology has become an inevitable element in music education, as it enables all students with different musical backgrounds to enjoy the process of making music. The Music Department has introduced music technology skills into the curriculum since the implementation of the BYODD scheme in school. Students will be asked to create and perform using apps such as GarageBand and Music Studio Pro in the lessons.
Various activities (School Teams)
Music School Teams
To provide opportunities for students to become active and participating musicians, different music school teams are also established and have regular meetings after school. The teams participate in different competitions, including the Hong Kong Schools Music Festival and perform in a variety of school functions every year.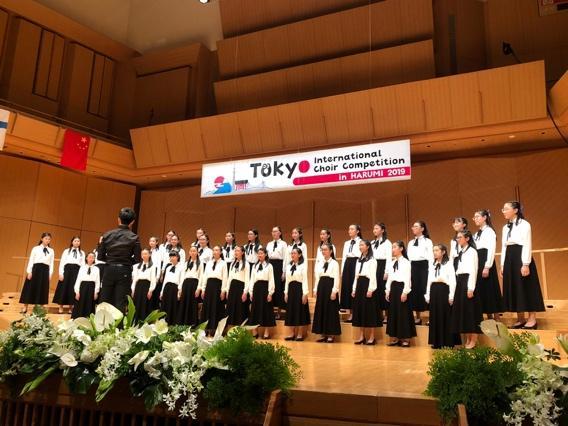 The School Choir competing on the stage in Tokyo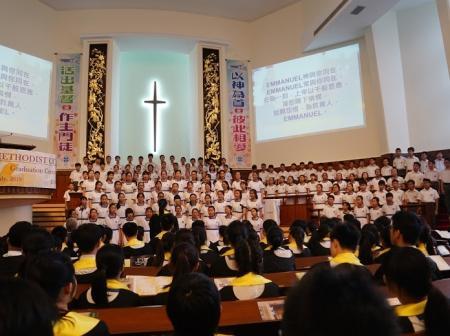 The School Choir performing in a school function
The School Orchestra performing with BAMS [Build a Music School] orchestra of Cambodia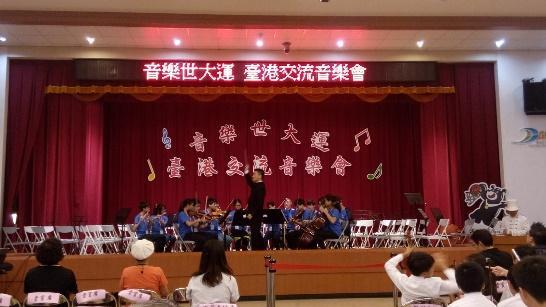 School Orchestra performing in Taiwan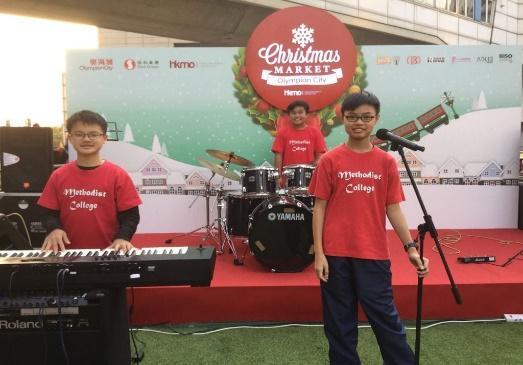 Junior Form Rock Band performing at the Christmas market in Olympian City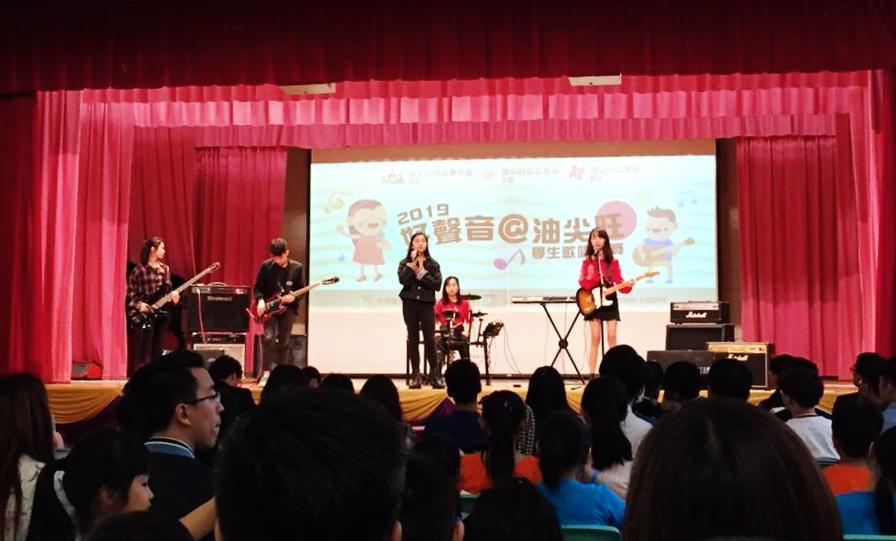 Senior Form Rock Band competing on stage outside school
Special programmes and projects
1. 60
th
Anniversary Theme Songs
To celebrate the diamond jubilee of the school, a song composition competition was held by the Music Department. Numerous entries were received from both students and alumni. Two winning songs were recorded and included in the 60th Anniversary documentary and DVD.
2. Epidemic Song 「珍惜同行 - 抗疫打氣歌曲」
A group of students have rewritten brand new lyrics for the 60th Anniversary Theme Song during school suspension in March 2020. The whole production was a joint effort of many students and teachers. Though working alone at homes, this piece of encouraging music was published to cheer everyone up and spread hope during the pandemic. Moreover, this song was specially dedicated to the Form 6 students who were preparing for their DSE.
珍惜同行
3. GalaMusica School Creative Work Project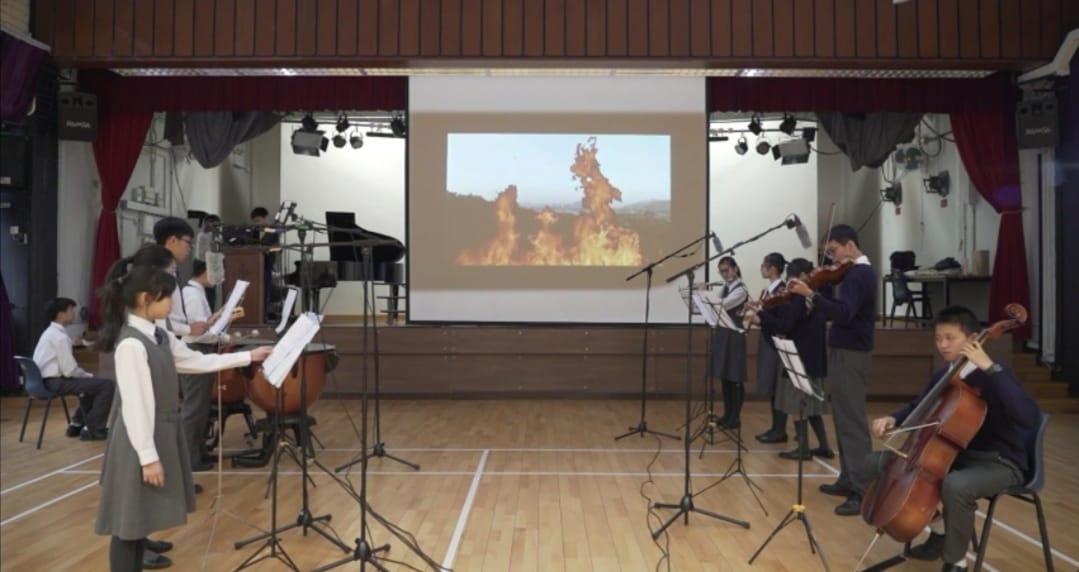 Rehearsal of the creative project
Around 30 Form 2 & 3 students participated in this creative project, organized by the Music Subject Department of the Education Bureau in the past year. They met regularly to compose and perform their original songs in the grand performance gala.